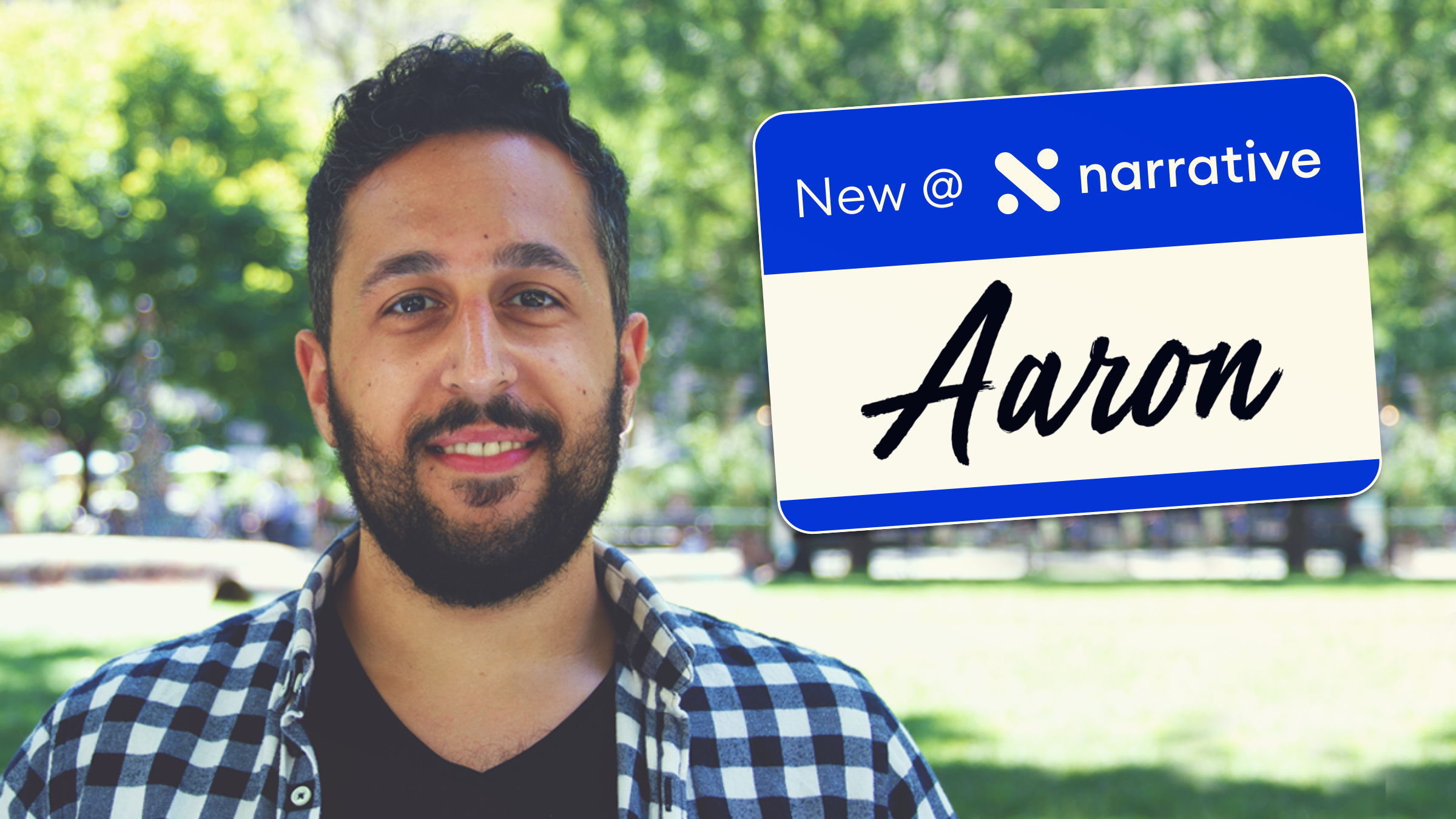 Aaron Zarabi is an Icelandic celebrity [citation needed] best known for starring in a Dominos Pizza Iceland commercial. A job offer from Narrative, however, convinced him to leave the fame and fortune he had amassed during his two-year stint living on the small Nordic island nation to return to his native New York and join the team as a Data Integrations Associate.
As a Data Integrations Associate, Aaron is responsible for the technical health of data distribution partners on Narrative's platform, helping them with everything from data onboarding to ongoing day-to-day data management. In short, if a partner needs account or technical expertise, Aaron's their go-to guy.
Before joining Narrative, Aaron worked in data and digital asset management in the entertainment industry at companies including Viacom and A&E Networks. His experience with data management, quality assurance, and client services will help Narrative foster strong relationships with our partners.
Aaron graduated from the University at Albany with a bachelor of arts in English and film. Outside of the office, Aaron likes to spend time with his family and write.
Interested in joining Aaron and the rest of the team at Narrative? Check out our open positions.