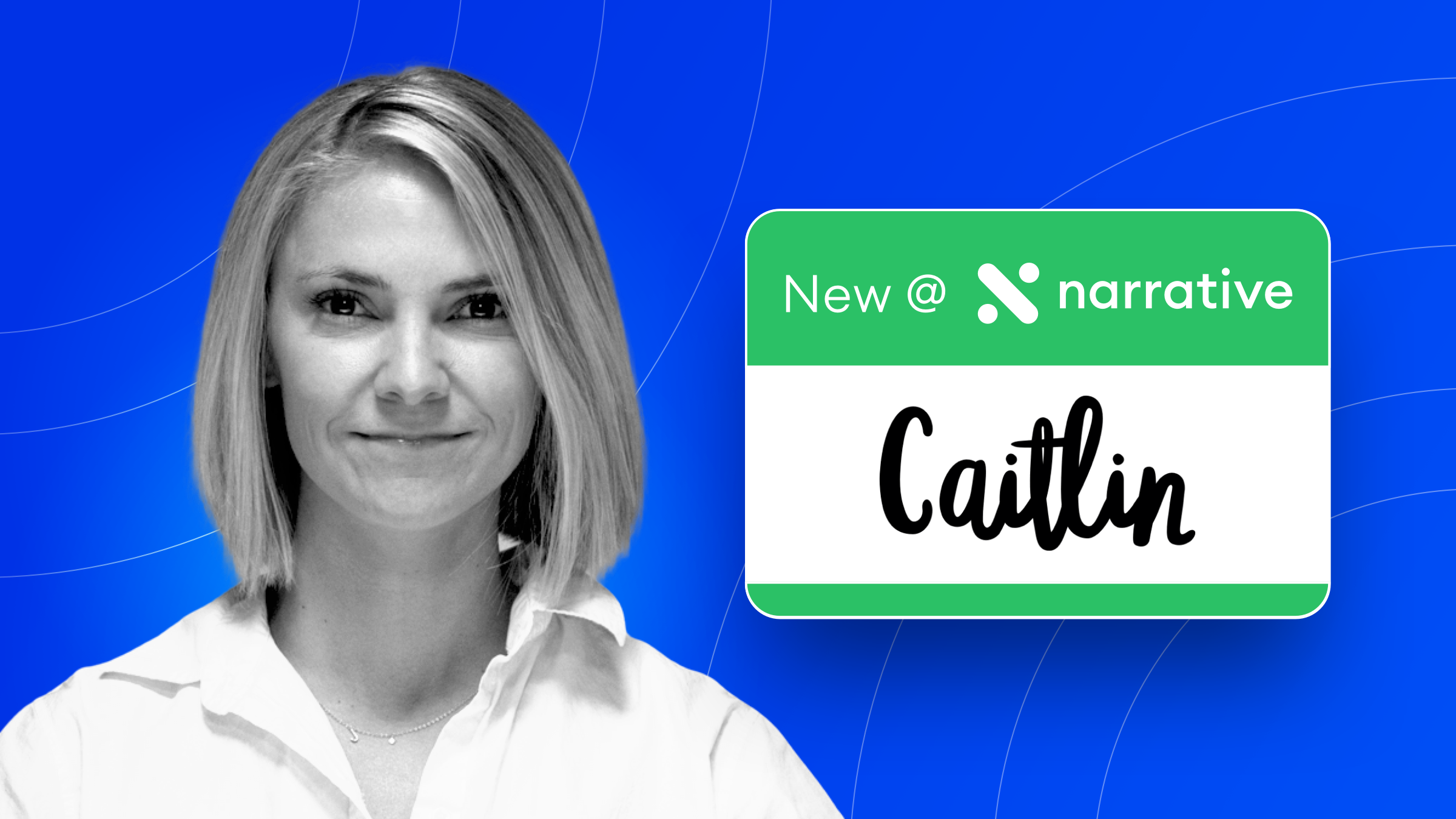 Caitlin Nelson is a foodie and fitness junkie, spending her weekends doing pilates, taking yoga classes, spinning, or, when she wants a challenge, going for a run in the 100-degree Texas heat.
Caitlin joins the Narrative team as Head of Growth, focusing on disruptor companies—companies that are either innovating legacy categories or creating wholly new ones. She'll be helping to scale this customer profile with Narrative's platform and capabilities as these businesses look to understand their consumers, acquire more of them, and leverage identity mapping to uncover those undefined users visiting their sites today to create better business outcomes.

Caitlin brings 12 years of experience in the adtech/martech space in roles in sales, operations, and management of national teams. She was most recently at SocialCode, where she led their growth division, helping disruptor and mid-market clients enhance campaign planning and performance with digital marketing insights and technology.
Caitlin's wide range of experiences and unique sales perspective will help Narrative hone in on an as-yet-untapped subset of disruptor companies and further drive our growth.
Caitlin lives in Austin, Texas, with her husband Chris, their 6-month-old baby Jax, and their 12-year-old English bulldog Brutus.
Interested in joining Caitlin and the rest of the team at Narrative? Check out our open positions.