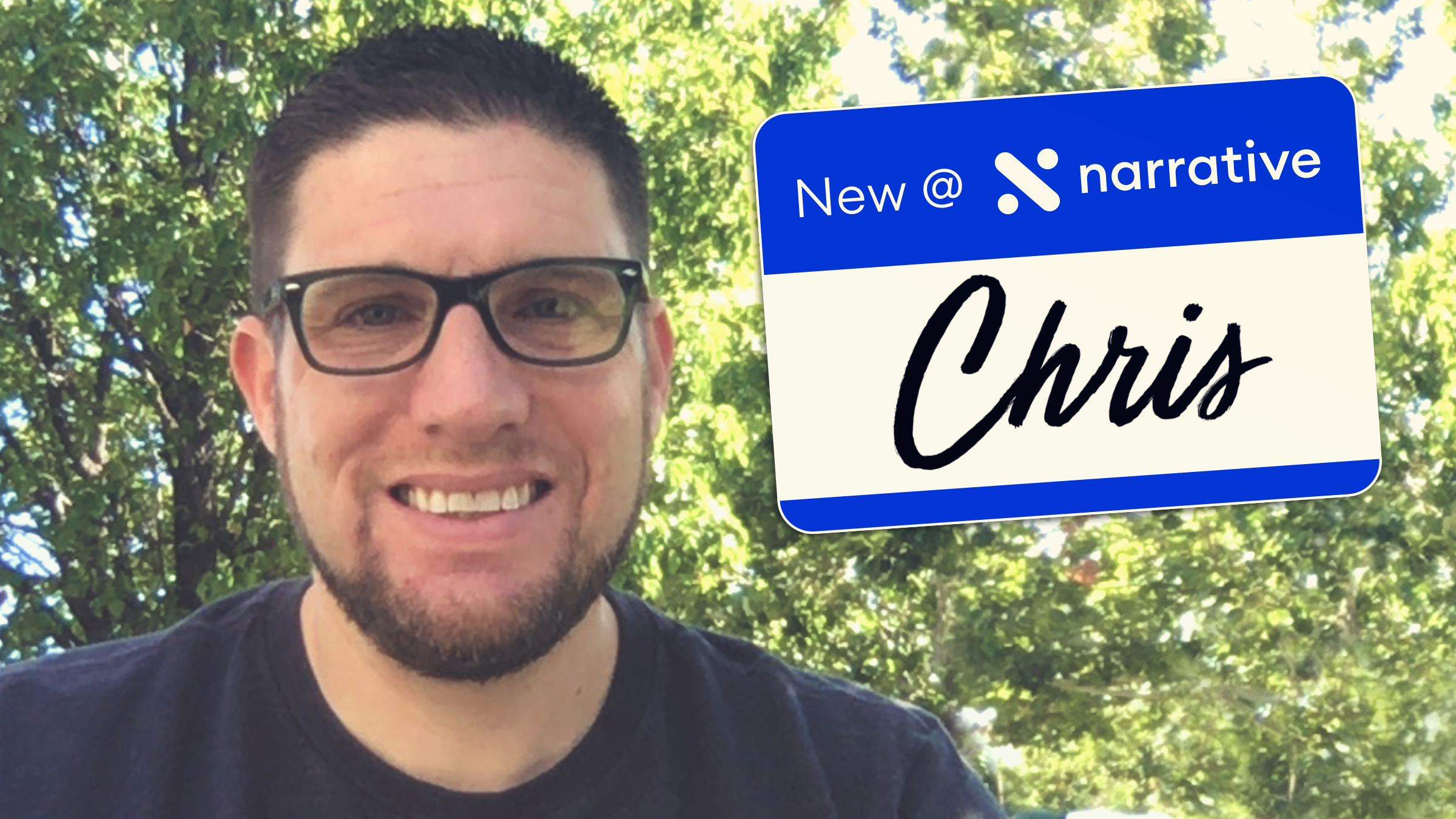 While Chris Woodward currently spends his days coding at his computer, his work history hasn't always been so "grounded." Before beginning his career in software development, Chris spent six years as a pilot, flying C-130 Hercules aircrafts for the United States Air Force.
Chris joins Narrative's engineering team as a frontend developer, helping to improve the user experience on the Narrative web app and bring new products, tools, and features to life.
Prior to Narrative, Chris worked as a software engineer at Certona, a personalization and data-analytics company based in San Diego, where he built user interfaces from real-time data streams generated from the company's business analytics engine. Before that, he was a frontend developer at Ambassador's Group, creating web experiences around their student travel offerings.
Chris's experience in front-end web development and user-centric UI creation will be instrumental in helping Narrative create a more interactive and intuitive user experience across the company's products.
Chris lives with his cat, Fatface, in the scenic northwestern corner of the Central Valley in Northern California. When he's not coding or working on his graduate studies, he likes to play and write music (much like his colleague Marko) and bike and hike around the Cascade foothills.
Interested in joining Chris and the rest of the team at Narrative? Check out our open positions.