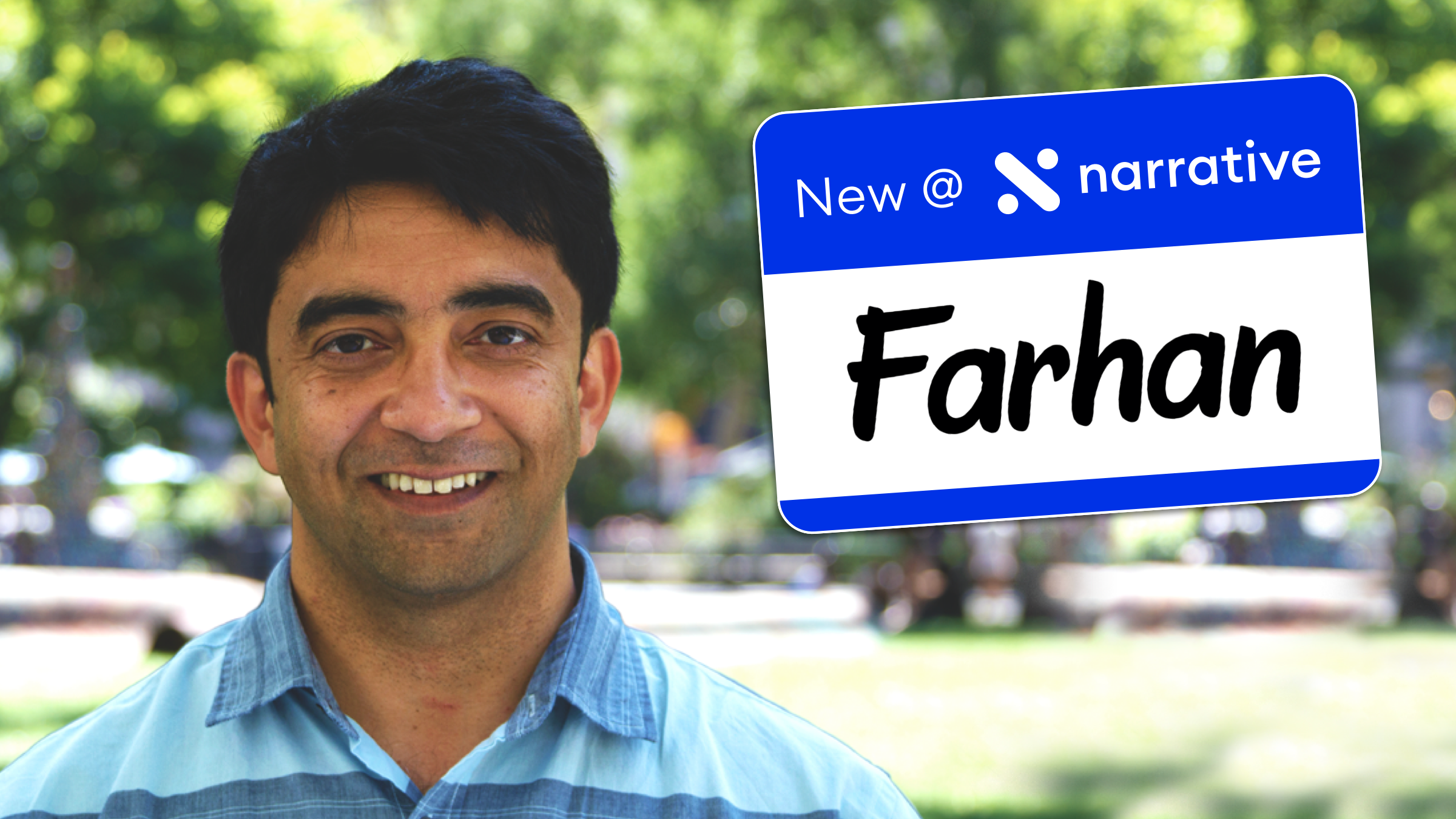 Farhan Kazmi resides in San Diego with his wife and two young sons. On most mornings, he is known to go through every emotion exhibited by human beings while getting his very energetic kids ready for school. After he's accomplished that, he likes to build new features in Narrative's products that deliver joy and insights to customers.

Farhan has had a 19 year career in software development. As a manager in Accenture's Technology Architecture practice, Farhan helped deliver technology that improved efficiency, productivity, and love-for-life to Accenture's clients in health care, telecommunications, and government sectors. Farhan was with Accenture for 11 years and worked as an independent consultant for many years after that. In recent years, Farhan's work has focused on processing streaming IoT and social media data.

Farhan has a Bachelors of Science in Engineer from University of Illinois at Urbana-Champaign and an MBA in Marketing Analytics from University of California, San Diego. Before college, Farhan served in the US Navy and was stationed in Guam and on the USS Constellation.
Interested in joining Farhan and the rest of the team at Narrative? Check out our open positions.