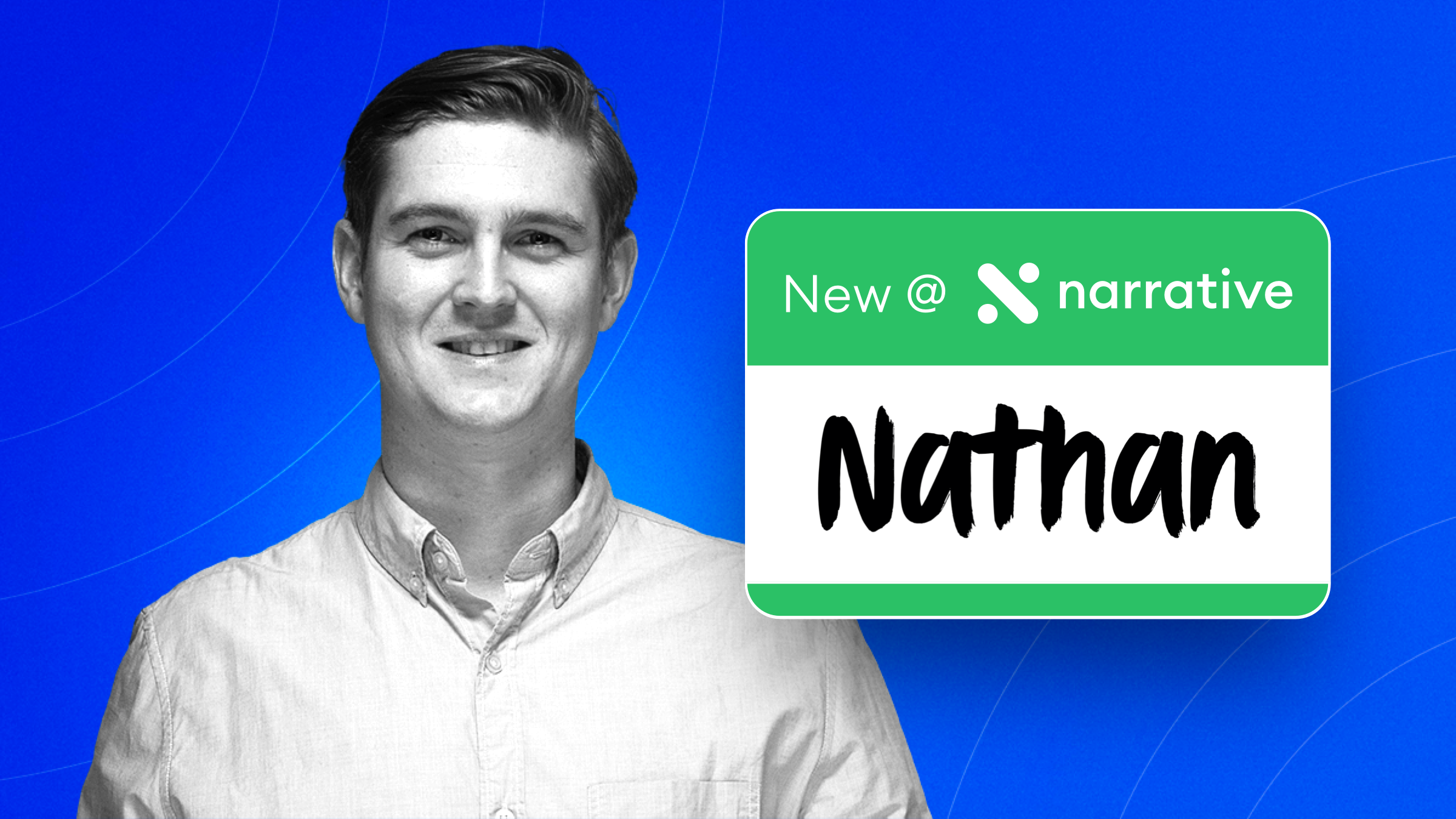 Bienvenido Nathan Dolan, former Barcelona resident and current Narrative Partner Success Associate, whose claim to fame is appearing on Ripley's Believe It or Not as part of his little league baseball team's visit to the Iowa State Fair. (Yes, we do require all members of the Narrative Distribute partner success team to have lived in Europe for two years and had an obscure television appearance.)
As a Partner Success Associate, Nathan works with Narrative's data suppliers to provide technical support and solve problems.
Nathan joins the Narrative team in New York City after a two-year stint in Barcelona, where he worked as an account executive at ForceManager, a mobile CRM application, and a global operations manager at Printsome, helping their teams succeed in the US and UK markets.
Nathan's experience in both partnership management and data analysis bring a unique blend of technical and interpersonal skills that will help Narrative's Distribute partners maximize the value they get from our platform.
Outside of the office, Nathan enjoys reading, skiing, traveling, cooking, and playing basketball.
Interested in joining Nathan and the rest of the team at Narrative? Check out our open positions.