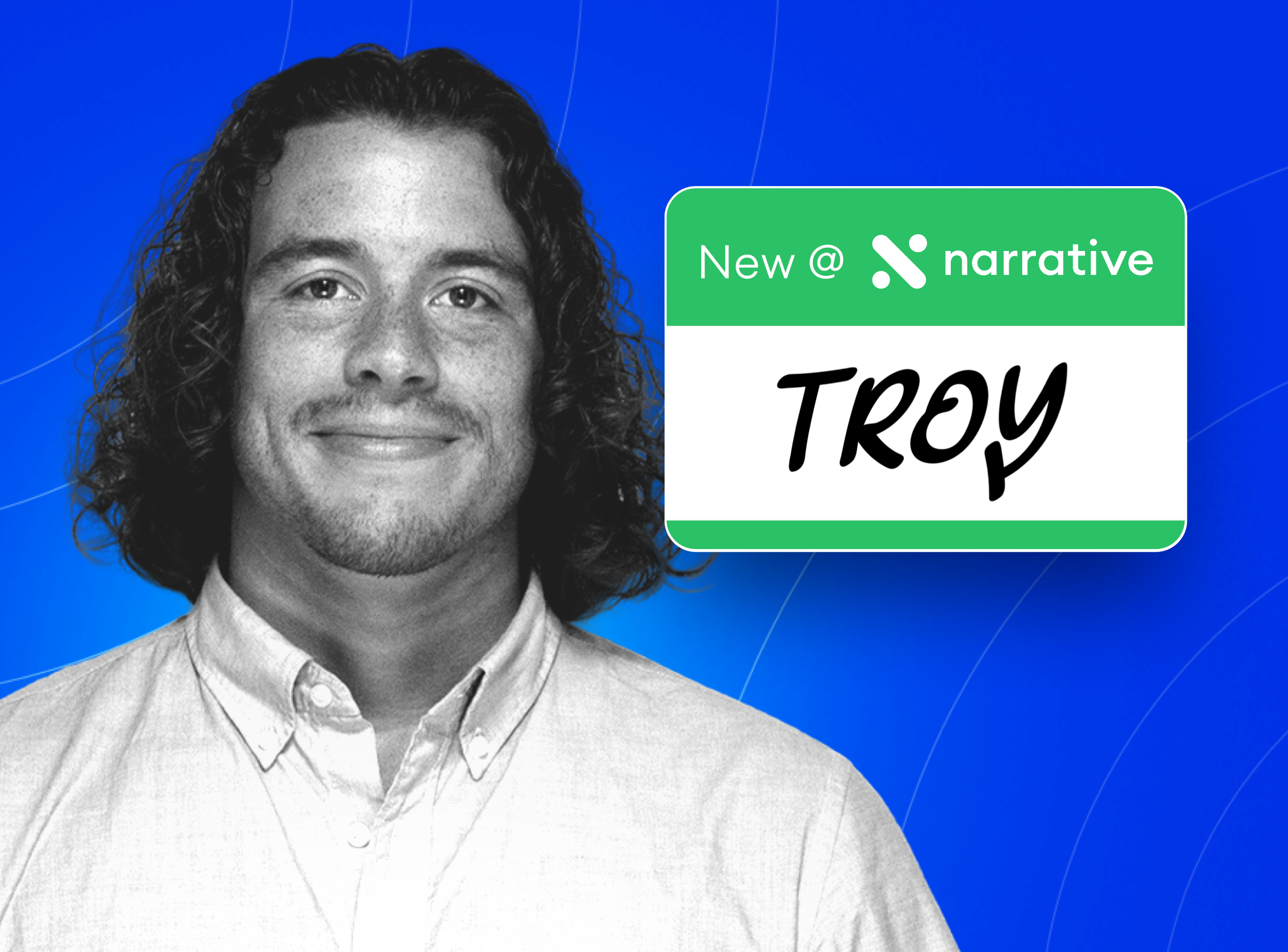 Troy Hernandez is a former college wrestler, brass instrument virtuoso (he plays both the trumpet and French horn), and one-time farmhand. He now has one more to add to the list: Senior Manager, Partner Success at Narrative.
In his role as Senior Manager, Partner Success, Troy works with Narrative's Acquire clients, managing onboarding, day-to-day operations, and customization of Narrative's Acquire tools through an in-depth understanding of their business and needs.
Before joining Narrative, Troy spent 4 years at Ubimo, a location intelligence company, working with DSPs, SSPs, DMPs, and other industry acronyms on the client-side business of their buying and planning tools for in-app media. While there, Troy helped transition both the company and clients from a managed to a self-service platform.
Troy's experience with both managed and self-service tools will help Narrative ramp up client business quickly and develop new tools to fit client needs as we build out our in-platform offerings.
Outside of the office, Troy enjoys snowboarding in the winter, hiking in the spring, and post-work drinks in the summer. He didn't say what he enjoys doing in the fall, so we can only assume it's something top-secret.
Interested in joining Troy and the rest of the team at Narrative? Check out our open positions.