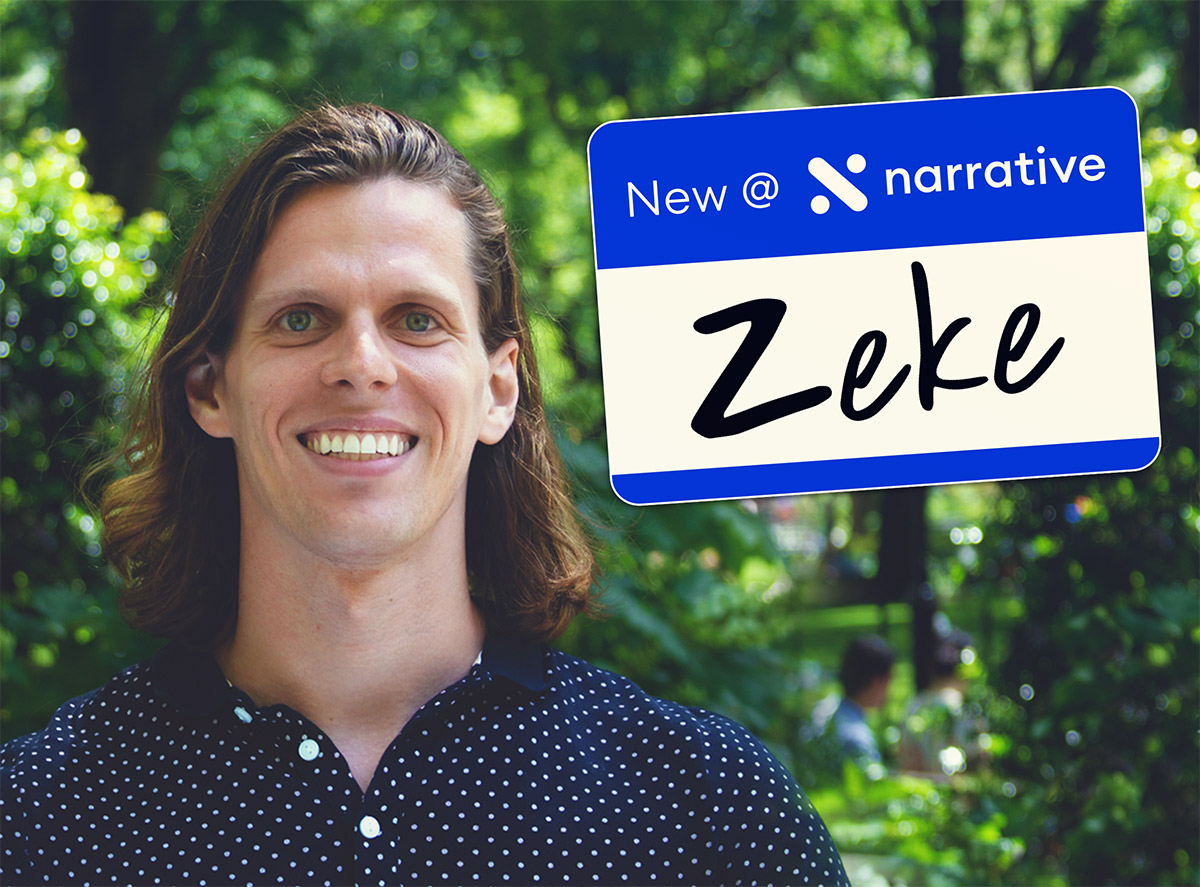 As Narrative's first Marketing Manager, Zeke is laying the foundation for Narrative's marketing strategy in order to educate and grow Narrative's audience.
Zeke Sexauer knows he has a funny last name. And whatever clever joke you're about to make, he's heard it before. (It's German, if you were wondering. And its meaning isn't as exciting as you'd hope.)
Zeke Sexauer is also the first marketer to join the Narrative team. As Narrative's one and only Marketing Manager, Zeke's job is to lay the foundation for Narrative's marketing strategy, educate and grow our audience, and spread the word that Narrative is the best and most trusted platform available for acquiring and monetizing data.
Zeke joins the Narrative team in New York City after a six-year stint in Washington, DC, where he worked at Gartner as an Integrated Marketing Manager. In that role, Zeke oversaw the marketing strategy for Gartner's sales, marketing, and communications product verticals, developing and executing integrated, multichannel product and content marketing programs to drive customer acquisition and cross-sell.
Zeke's experience creating innovative and results-driving marketing initiatives and his expertise in distilling complex topics and ideas into compelling, easy-to-understand messages and content will help Narrative educate and grow our audience, enabling us to help even more businesses harness the power of data to achieve their goals.
Zeke graduated from the University of Pennsylvania with a bachelor of arts in international relations. Outside of the office, Zeke enjoys working out, exploring the city, traveling, and cooking, though his minuscule New York City kitchen has made it significantly more challenging.
Interested in joining Zeke and the rest of the team at Narrative? Check out our open positions.